Attention, lovebirds! Valentine's Day is just around the corner, and what better way to express your affection than with a heartfelt handmade gift? Consider the art of cross stitch, a delightful craft that allows you to create a memorable present yourself.
At Smasterilli, we offer an exquisite selection of cross stitch patterns tailored specifically for Valentine's Day. Let your creativity soar as you embark on crafting beautiful and unique gifts for your special someone.
Anatomical heart cross stitch pattern with succulent flowers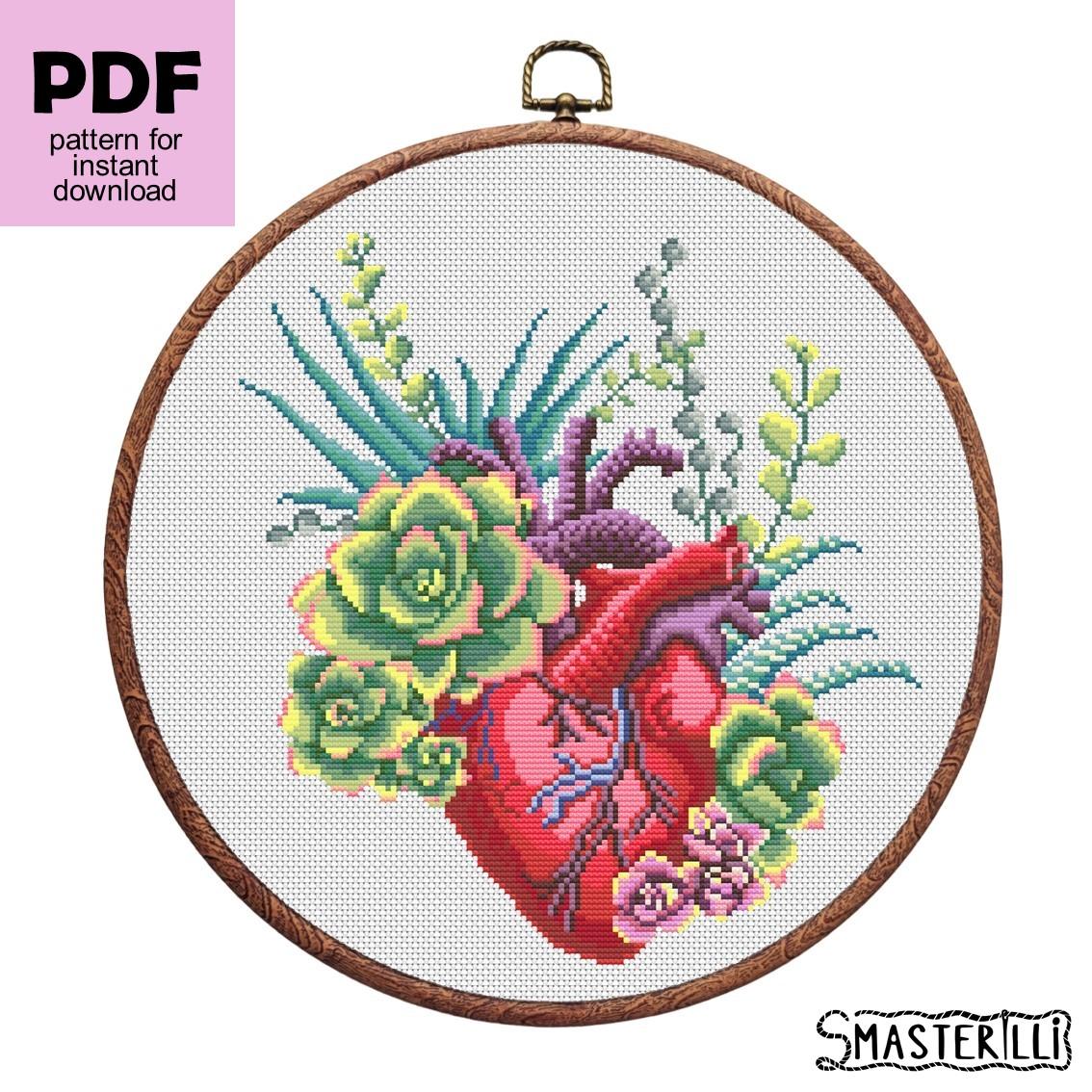 Enter the world of floral anatomy, a contemporary trend in cross-stitch that beautifully conveys thoughts and emotions. Within this style, a lifelike heart serves as a profound symbol of love, while the vibrant flowers represent goodness and joy.
Imagine adorning cushions or other home textiles with these exquisite cross-stitch creations. The heart embroidery ornament becomes the perfect tool to craft a wonderful gift for that special someone who holds a place in your heart. Let the language of flowers and stitches speak volumes about your affection and appreciation.
Anatomical heart cross stitch pattern with pink flowers
Add a touch of elegance to your decor with our stunning anatomical heart cross stitch pattern adorned with delicate pink flowers. Whether showcased on pillows or framed as wall art, it promises to elevate any space. Express your deepest emotions through this intricate design, making it a perfect gift for weddings or a heartfelt symbol of love.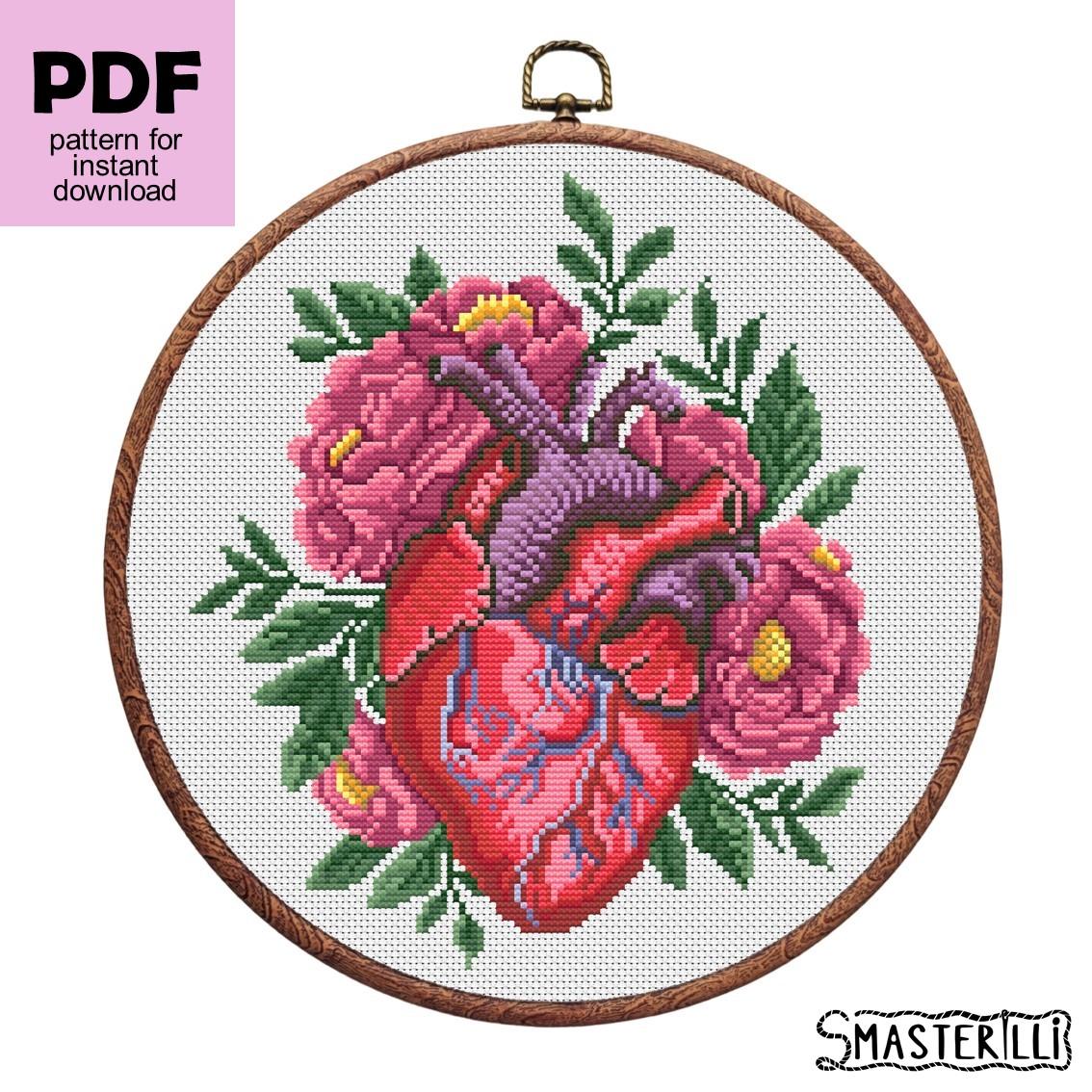 Cactus with heart-shaped leaves
Celebrate love with a unique and quirky cross stitch pattern perfect for Valentine's Day. This design features an unusual prickly pear cactus with heart-shaped leaves, sprouting a small Eiffel Tower from its roots. Get creative with this modern plot, ideal for crafting small bookmarks or decorative magnets for your refrigerator. Designed for embroidery on a plastic canvas, this ornament offers ample space for your artistic expression. Let your creativity bloom and capture the essence of love in this charming cross stitch creation.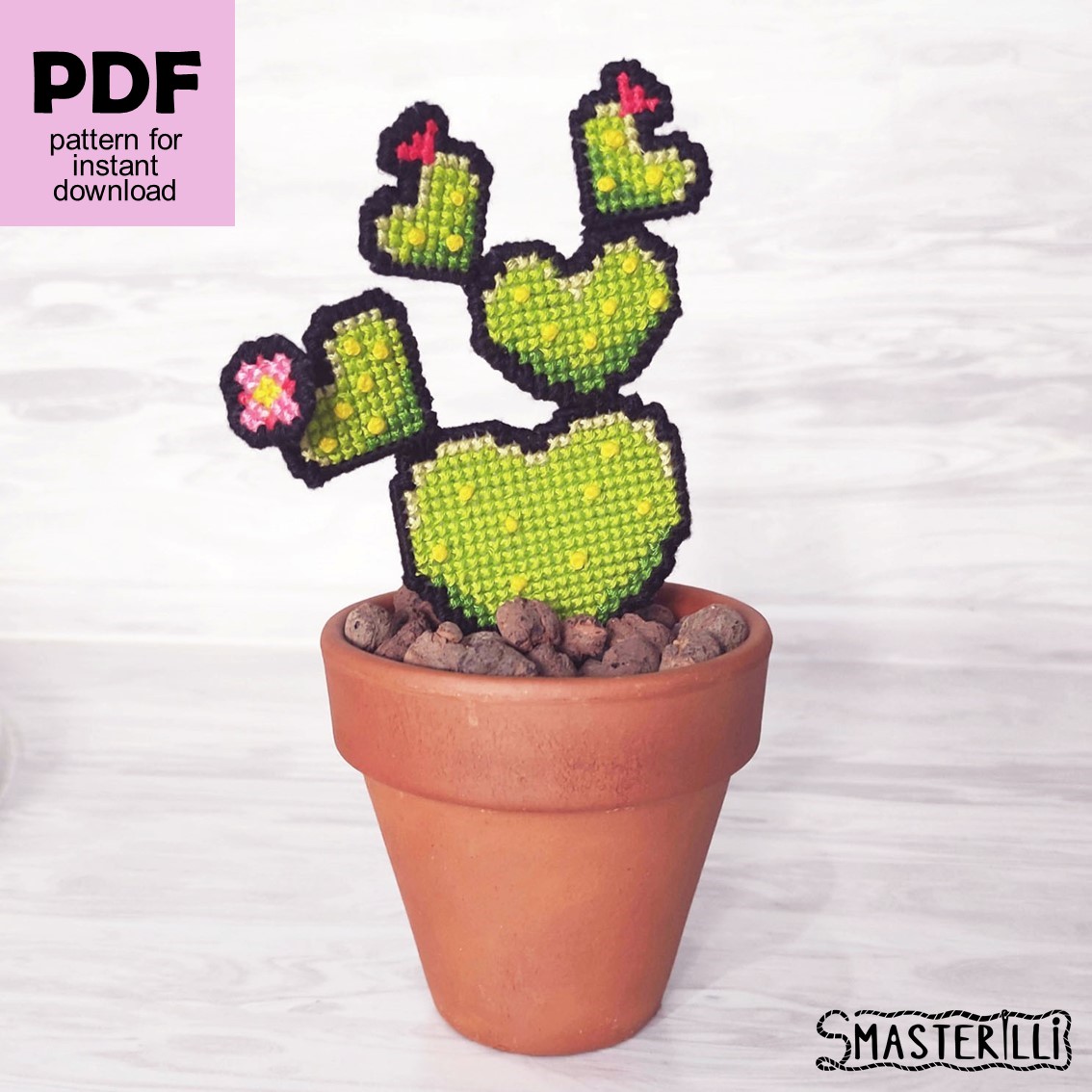 Prickly pear cacti cross stitched on plastic canvas
Discover the Adorable Realistic Prickly Pear Cactus with Heart-Shaped Leaves – A Perfect Valentine's Day Surprise! Crafted with a cross-stitched ornament on sturdy plastic canvas, this unique gift is both firm and stable, making it a delightful addition to any room's flower pot. Unlock the creativity with a detailed tutorial featuring step-by-step instructions and photos for creating this charming cactus from plastic canvas. Make Valentine's Day truly special with this one-of-a-kind craft!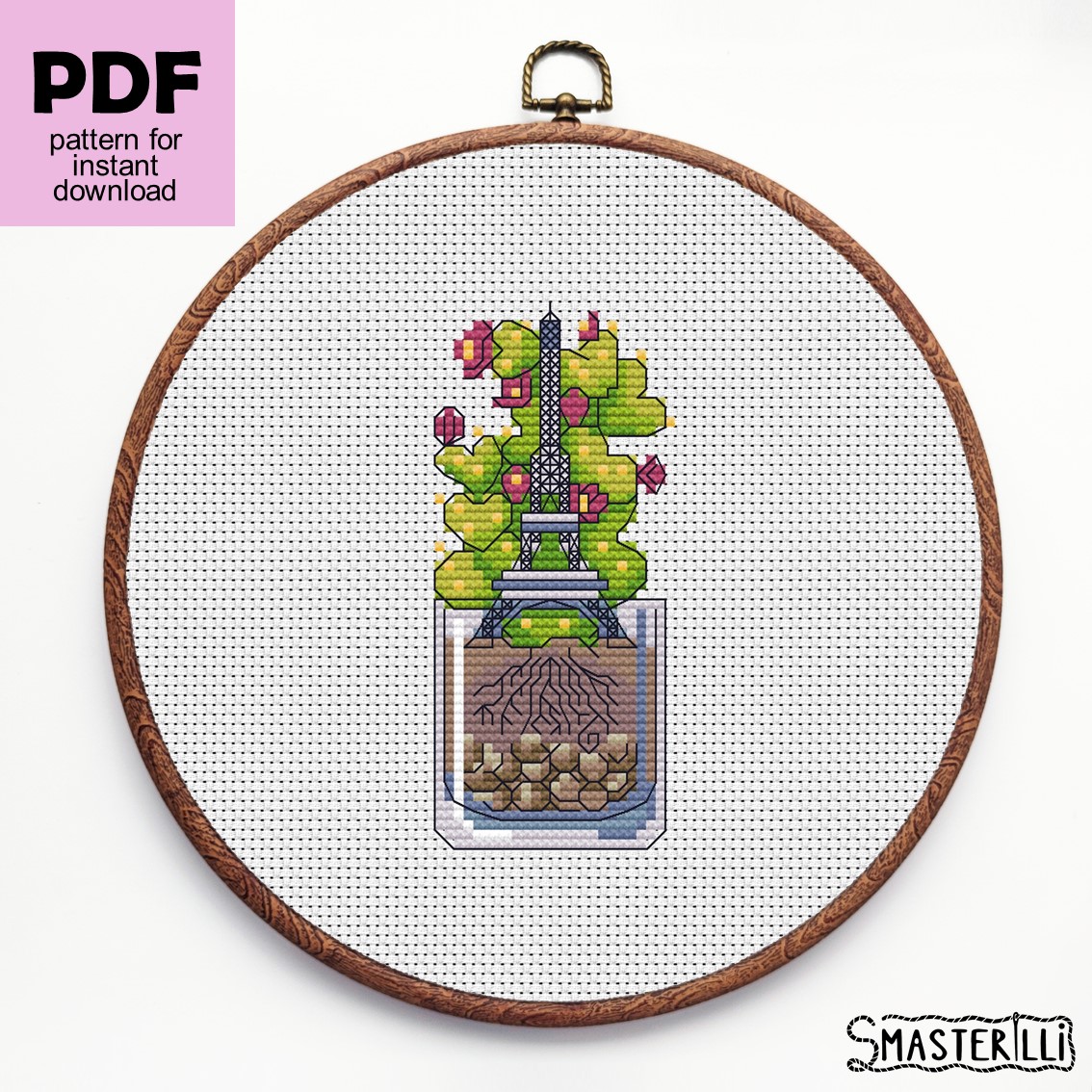 Cross stitch bookmark with optical illusion
Unlock the mystery of love with our enchanting bookmark cross stitch pattern, featuring an alluring optical illusion effect. This delightful Valentine's Day gift conceals a hidden declaration of love, spelling "I love you," accessible only to those who unveil the secret. Simply tilt the bookmark at the right angle, and the message will reveal itself!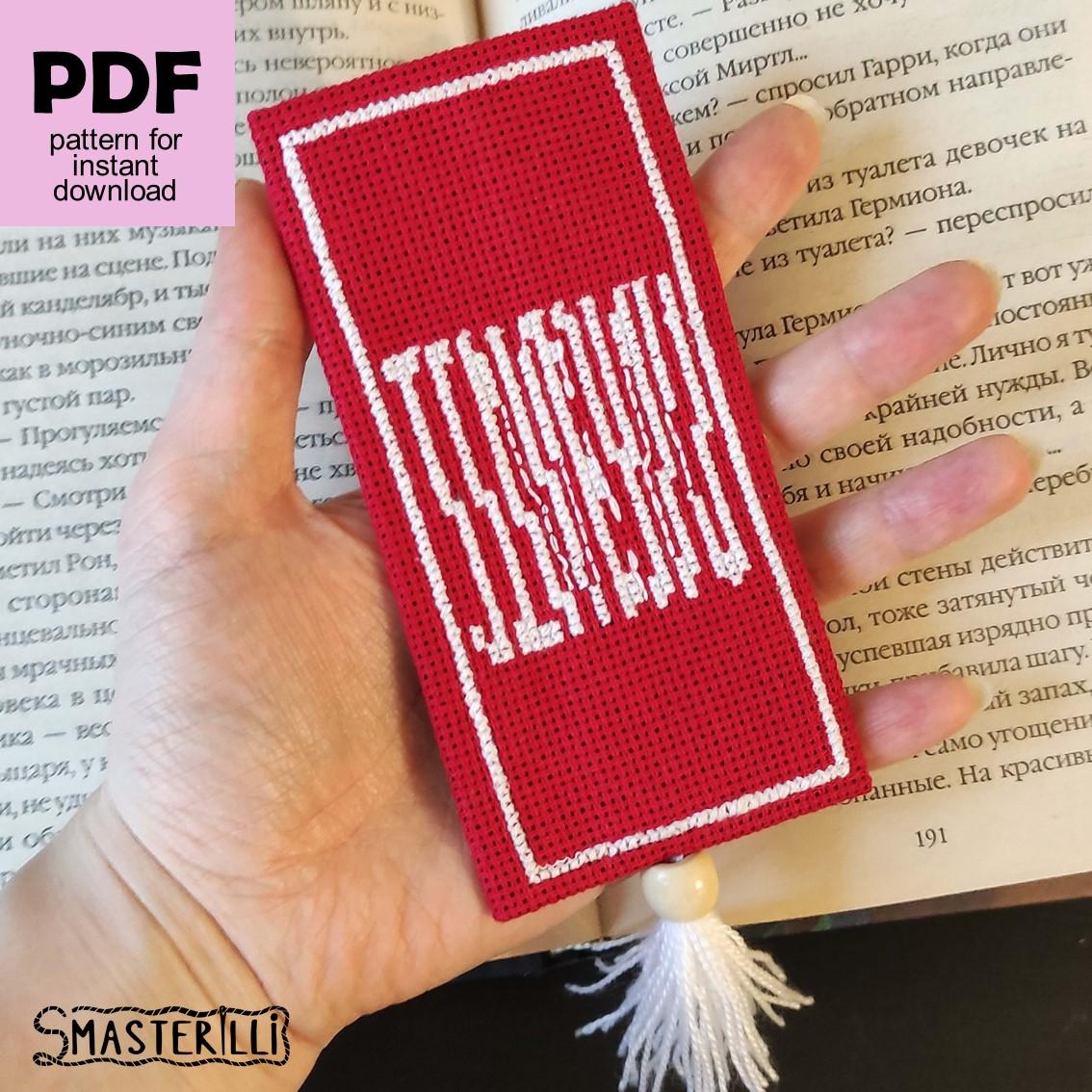 Tetris heart bookmark cross stitch pattern
Discover our captivating cross stitch pattern featuring a delightful combination of heart and Tetris blocks. This modern design holds important symbolism, making it a meaningful bookmark to gift to Tetris enthusiasts or computer game lovers. The pattern's simplicity and clarity stem from the clever fusion of geometric shapes, making it a breeze to cross stitch.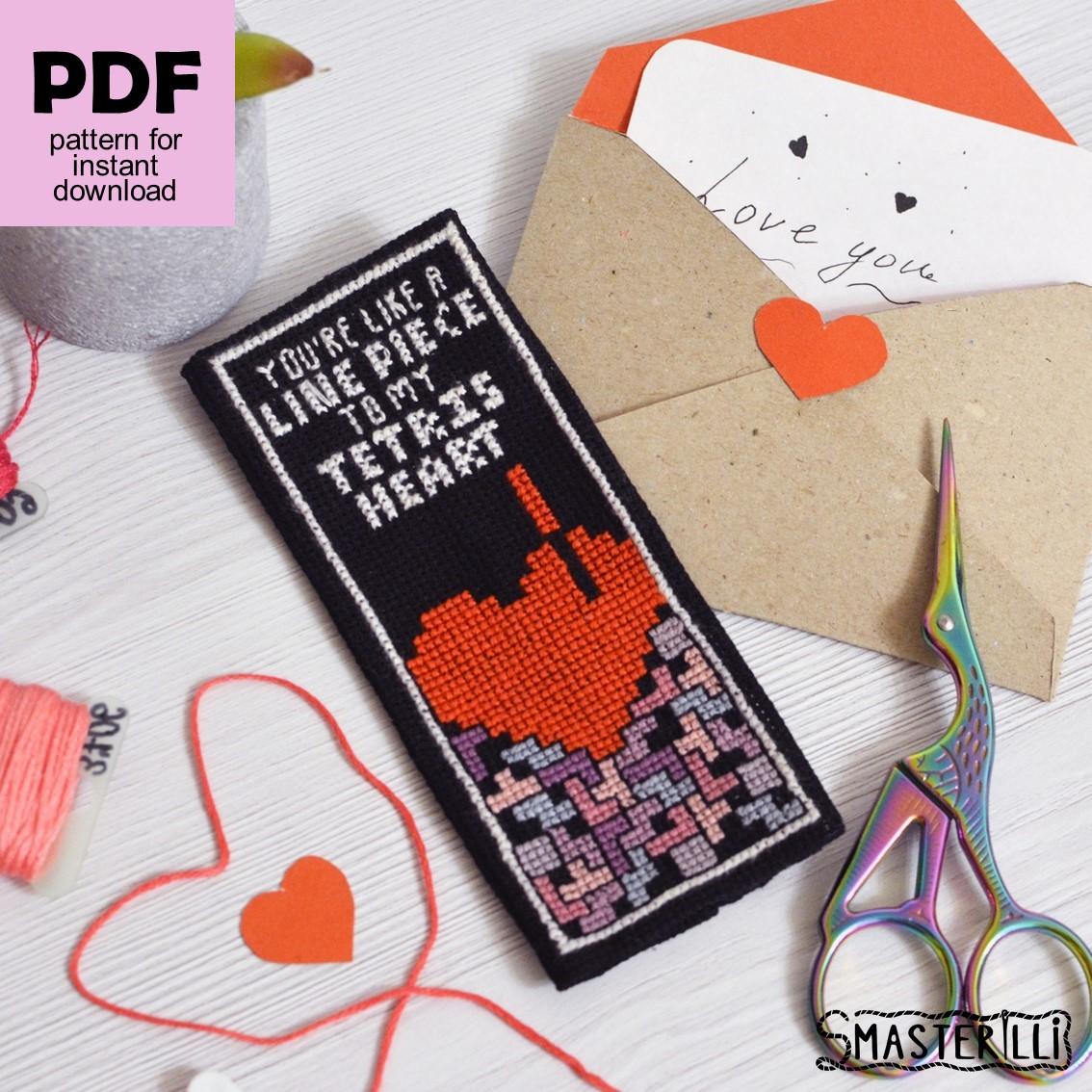 Puzzle heart cross stitch pattern PDF with QR code
Introducing Puzzle Heart – A Modern Cross Stitch Pattern for Valentine's Day, ideal for crafting an extraordinary and unique gift. Unravel the mystery of love with a QR code that encodes the heartfelt message, "You are the biggest piece of my heart!" This delightful heart-shaped design will surely captivate puzzle enthusiasts, and it's sure to add a touch of charm to any decorative cushion.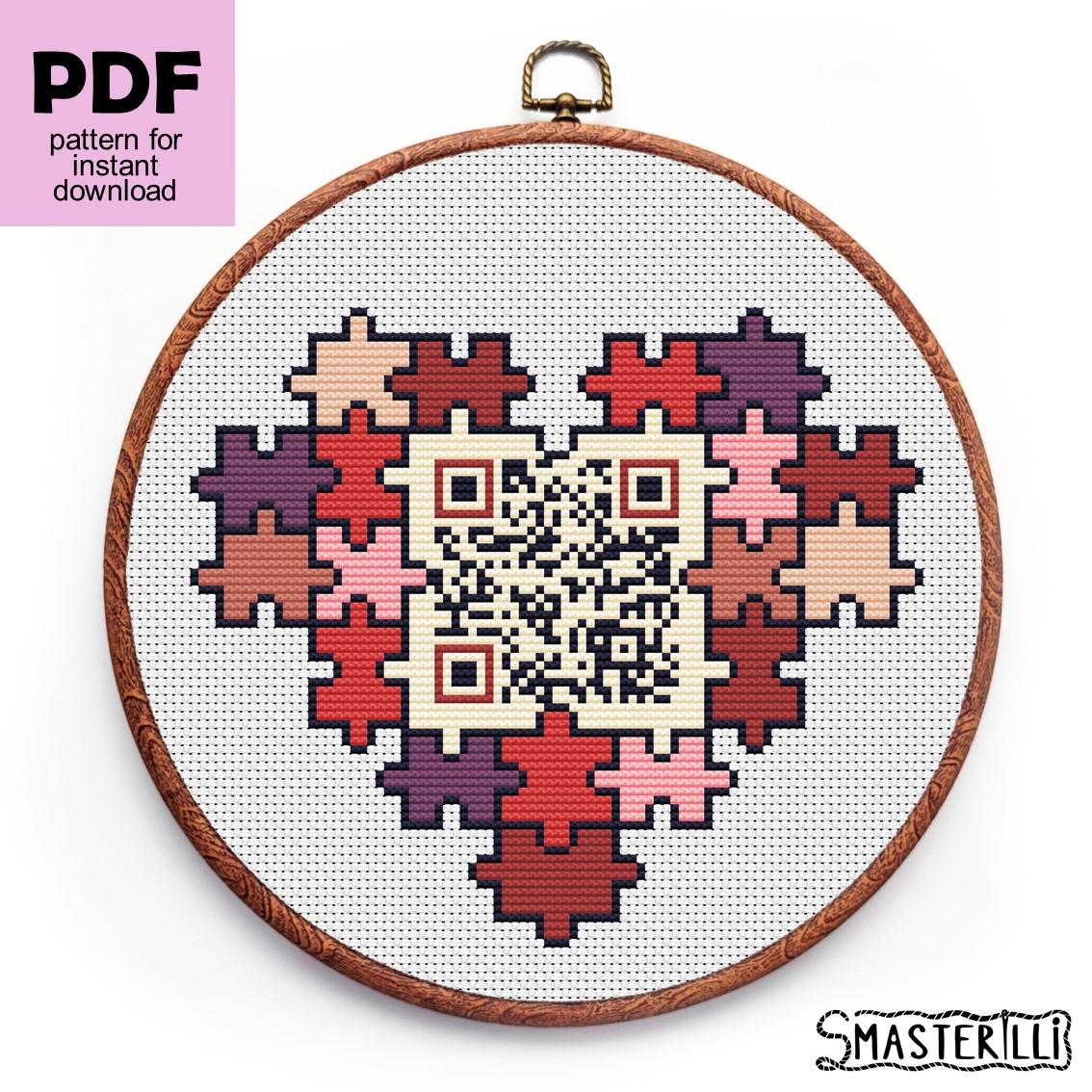 Valentine's Day gift tags cross stitch pattern with kitties
Looking to add a special touch to your Valentine's Day gifts? Check out our charming gift tags cross stitch patterns featuring cute cats! These small and simple cross stitch ornaments make perfect additions to any present. You can easily create them using plastic canvas, perforated cardboard, or by cutting out the finished cross-stitch and gluing it onto cardboard.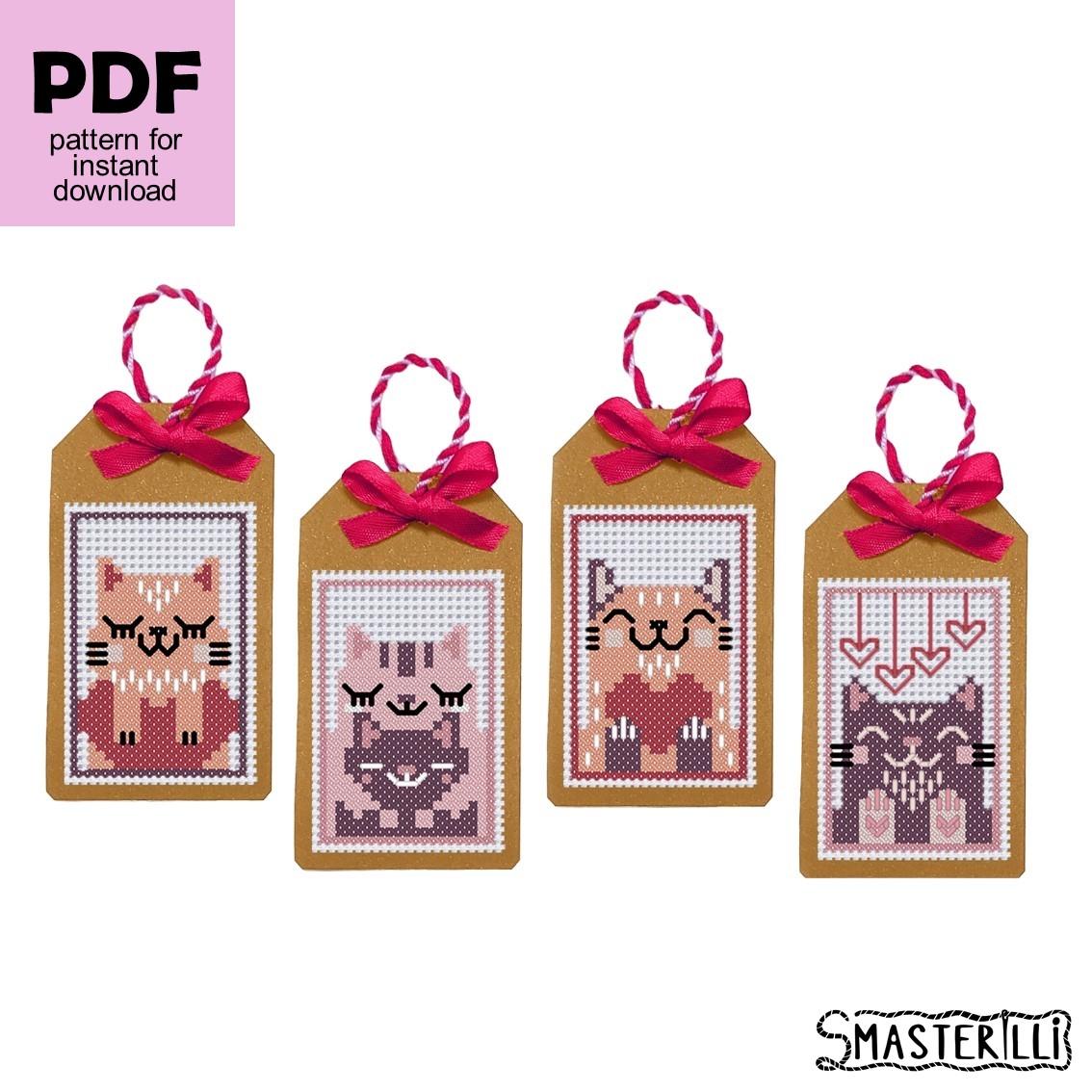 Plastic canvas ladybug cross stitch pattern and tutorial
Craft an extraordinary and unique Valentine's Day gift with our 3D ladybug beetle made from plastic canvas. This delightful insect is expertly shaped like a heart, and our detailed tutorial, complete with photos and instructions, will guide you through the creation process seamlessly. Embrace the beauty of this realistic ladybug beetle with movable wings, enhancing its lifelike effect. The digital cross stitch pattern is available for instant download, making it convenient for your crafting endeavors.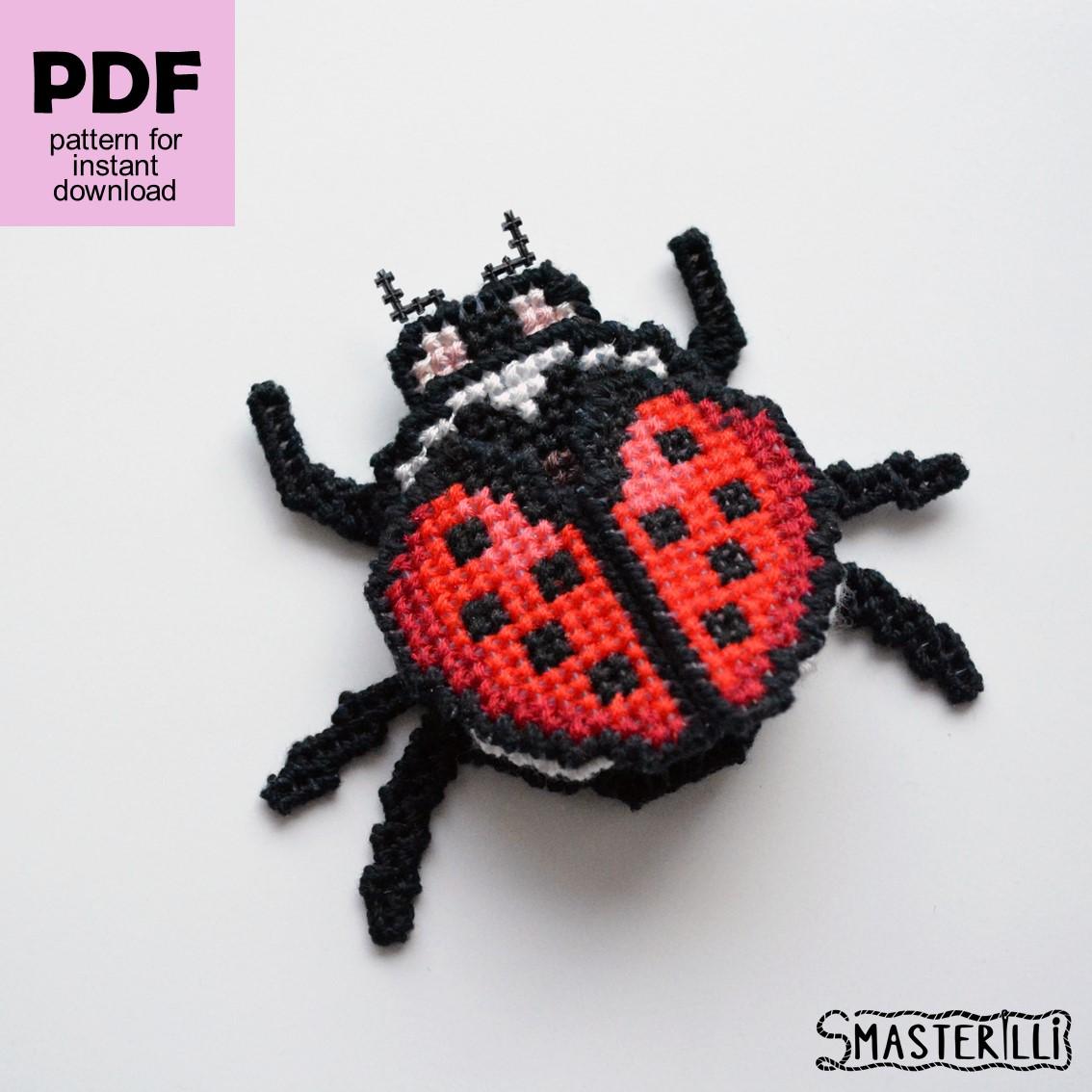 Flower alphabet cross stitch pattern for Valentine's Day quotes
Looking for a truly special Valentine's Day gift? Cross stitch a favorite quote from a cherished book or movie that will surely resonate with your recipient. Personalize a T-shirt or denim jacket with the heartfelt phrase "I love you," resulting in an incredibly adorable and thoughtful present. Our flowers cross stitch font offers a wide range of letters and numbers, allowing you to combine them creatively to craft any phrase you desire. Express your love and affection in a unique and artistic way with this delightful cross-stitch project.