Plastic canvas is a versatile canvas made from thin plastic, making it a popular choice among embroiderers, especially beginners. It offers several advantages over textile canvas, making it perfect for crafting beautiful and intricate projects.
The fairly hard nature of plastic canvas makes it ideal for embroidering flat items like keychains, refrigerator magnets, and decorations that require maintaining their shape. Additionally, you can create stunning 3D volumetric pieces such as tissue box covers, stationery boxes, and charming houses.
Working with plastic canvas is a breeze – it can be easily cut with scissors along the perimeter, and its edges do not crumble or require processing. Embroidery on plastic canvas results in a smooth, wrinkle-free finish, eliminating the need for ironing since the embroidery is done on a solid surface.
Perfect for beginners, plastic canvas ensures even stitches regardless of experience level. Whether you're just starting out or a seasoned stitcher, plastic canvas is an ideal choice due to the stiffness and immobility of the mesh cells, creating neat and uniform designs.
Explore the limitless possibilities of plastic canvas and take your cross-stitching and embroidery projects to new heights. Uncover the joy of crafting with this user-friendly material, making each creation a work of art!
What and how are different counts of plastic canvas used for?
When it comes to plastic canvas, you'll find a variety of types and counts available, each serving different crafting purposes. The most common counts on the market are plastic canvas 6, 8, 10, and 14, measured similarly to textile canvas – based on how many full crosses fit within one inch of canvas.
Let's delve into how these different counts of plastic canvas are used:
Plastic Canvas 6 and 8 Count:
Featuring large cells, these canvases are best suited for crafting volumetric objects.
Embroider them with thick knitting threads to create items like women's clutches, napkin boxes, dollhouses, and furniture for dolls.
Plastic Canvas 10 Count:
The most versatile among plastic canvas types, perfect for both 3D volumetric crafts and flat figures.
Ideal for crafting New Year decorations, refrigerator magnets, and more.
Use embroidery threads like DMC, and for cross-stitch embroidery, three-strand threads work wonderfully.
Plastic Canvas 14 Count:
Sporting the smallest cells available for sale, this canvas is excellent for crafting flat figures.
Create dream catchers, refrigerator magnets, bookmarks, and flat New Year decorations with ease.
Optimal for cross-stitching with 2-strand threads, resulting in intricate and detailed designs.
What can be made from plastic canvas – ideas for creativity?
Unleash your creativity with the right plastic canvas count for your desired craft projects. Whether it's crafting 3D wonders or intricate flat figures, plastic canvas offers endless possibilities for every cross-stitch and embroidery enthusiast!
Plastic canvas offers boundless possibilities for creative endeavors, ranging from charming bookmarks and coasters to captivating wall hangings and delightful keychains. Let your imagination soar as you create intricate and beautiful designs, including eye-catching 3D figures and adorable animals. Plastic canvas serves as a versatile material, allowing you to craft stunning pieces of art that will amaze and delight.
At Smasterilli, we offer an extensive selection of patterns and tutorials for plastic canvas projects, catering to both beginners and advanced users. For those starting their crafting journey, our corner bookmarks from plastic canvas are ideal and easy to create.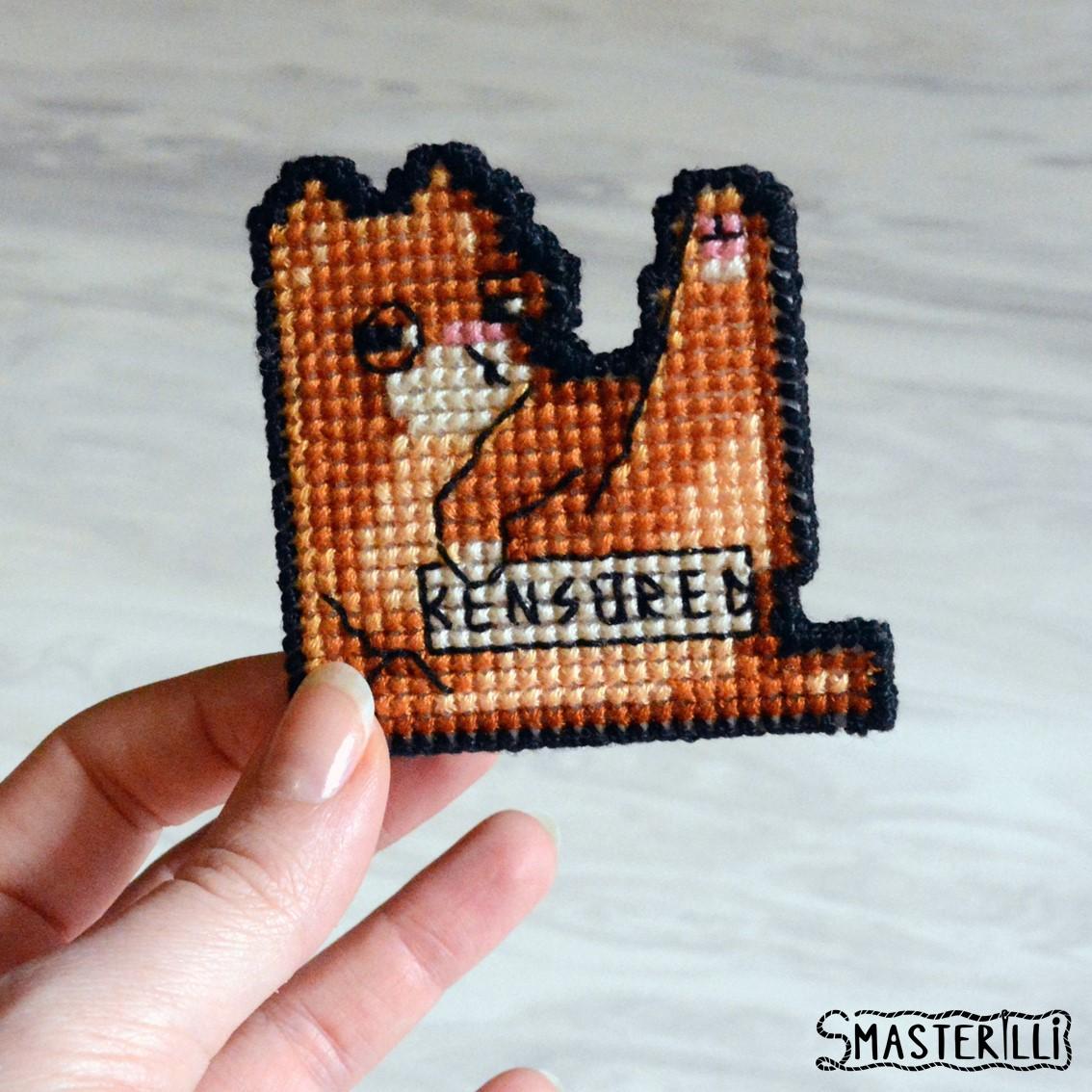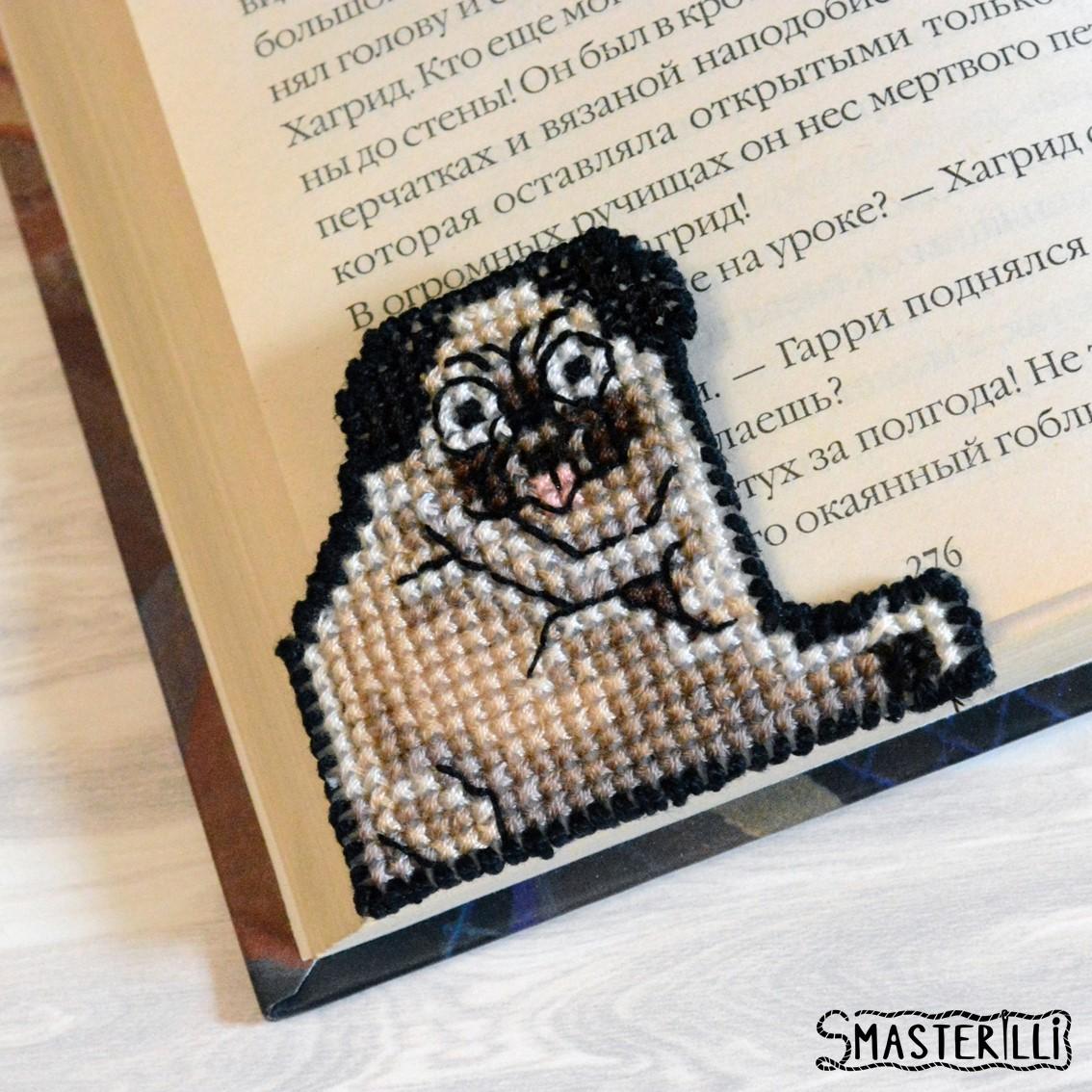 If you're an experienced user seeking a challenge, explore our collection of volumetric figures like the captivating mimic chest or the enchanting Christmas nutcracker.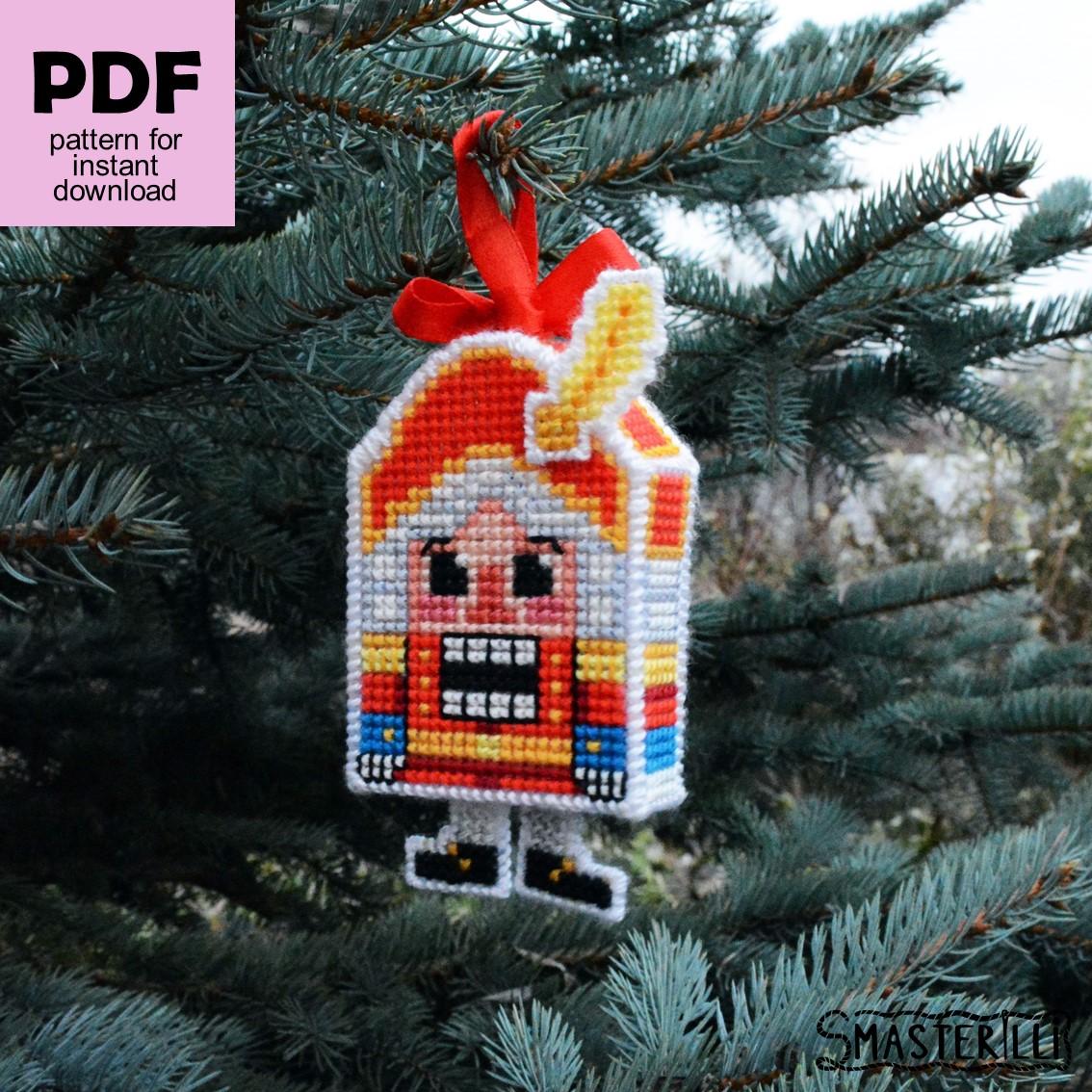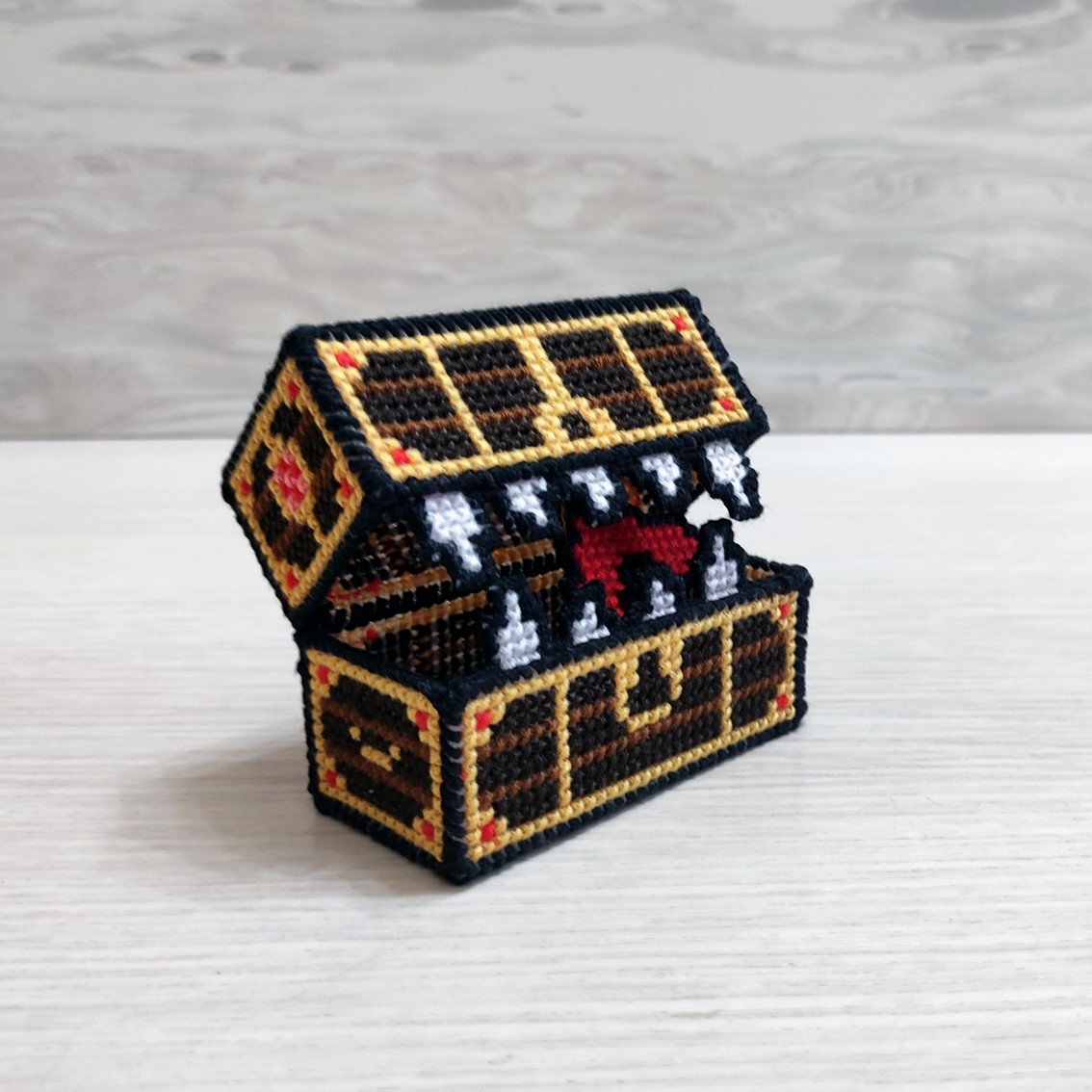 Additionally, delve into the fascinating world of 3D insects with our realistic fly and charming 3D ladybug designs.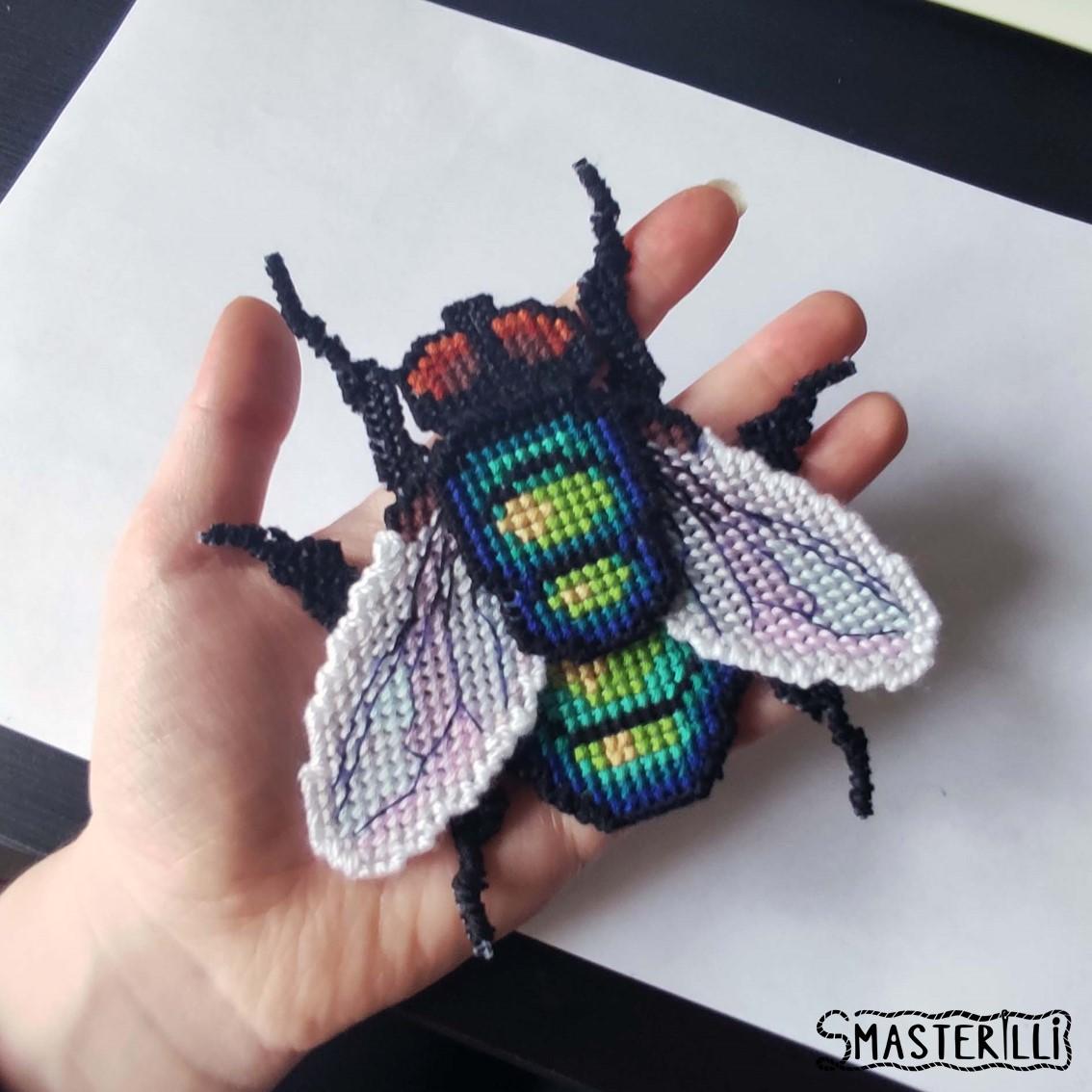 How to care for a product made of plastic canvas.
Caring for your plastic canvas creations is a breeze. With its convenient and reliable nature, projects crafted with plastic canvas retain their appearance for years. To keep your masterpieces looking their best, simply wipe them with a damp cloth to remove dust, as plastic canvas doesn't stretch or deform when washed. Remember, avoid ironing them, as plastic canvas can melt from direct heat.
Unveil the beauty and versatility of plastic canvas and embark on an exciting journey of artistic expression. Let your craft projects shine and endure with the enduring charm of plastic canvas creations!